Testimonials
Main Content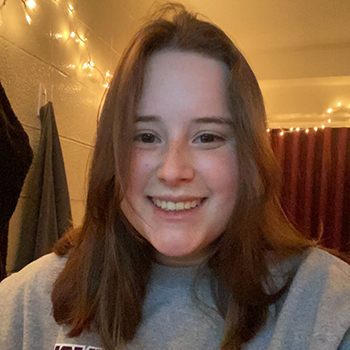 Alyssa Dicus
When I came into SIU's history program, I wasn't even sure I would be able to translate my curiosity for history into a passion. The department and the mentorships its professors have provided me has kindled that flame. The personal level at which they get to know students and their potential help open opportunities many of us didn't know we had. Personally, the generosity and the recognition of alumni donations towards my scholarship has helped me fully realize that history has a place for me in it and that I have come farther than I thought I could go. I have become a better student, and more importantly, a more informed, empathetic citizen and scholar.
---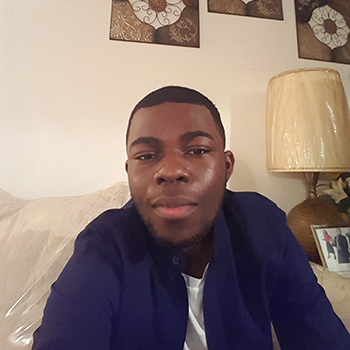 George Hunt
The History department at SIU Carbondale is so much more than simply a group of historians regurgitating dates and events. It's a platform that prepares, promotes, and nurtures students and their understanding of history. The department has afforded me opportunities to further the reach of my work via digital media including that of podcasts and the creation of exhibits in Omeka. The courses I have taken have also honed my critical thinking and interdisciplinary analytic skills. Particularly beneficial was an independent course which allowed me to learn the basic mechanics of archival work from archivists at Special Collections in Morris Library. Overall, my experience with the department has enabled me to reach new heights in my professional and academic career.
---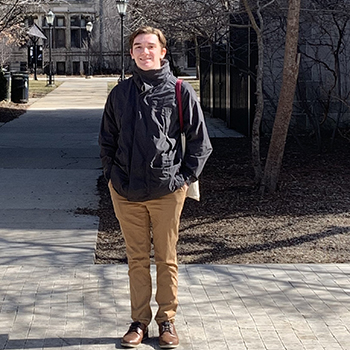 Ryan Jurich
"Students in SIU's history program are encouraged to develop their passions into serious study while obtaining a solid understanding of how to write history. At SIU, I was able to work with my instructors to gain hands-on research experience in subjects I have an interest in; something that wouldn't have been available to me at other universities. The history program has taught me how to fairly evaluate and discuss historical subjects and material, making me the kind of historian I've always wanted to be."
---
Claire Kassitas
The History Department at SIU has ignited and maintained a true passion for history within me. Every class that I have taken has been its own unique experience, with no two professors having the exact same perspective in regard to their respective areas of study. This provides a well-rounded environment where students feel free to come to their own conclusions with the guidance of the instructor. Professors make themselves available to students at a personal level, fostering a love for history and forming meaningful relationships along the way. Instructors recognize individual students' strengths and translate this knowledge into student involvement. I have gained so much experience through the opportunities provided to me by the department and for that I am grateful.
---
Ozge Kulak
I dreamt of an academic career for a long time. The History Department at SIUC did not only help me to start my career and development path on the way to this dream, but it also fulfilled this process with skills, experience, and knowledge. It has been almost two years since I started my education in the Ph.D. Program in the department, and I already feel a drastic improvement in my academic skills since then. My positive experience so far is not limited to scholastic and practical capabilities, but the faculty members have always been responsive to the needs of students for support, including motivation and encouragement. I appreciate the attention of the faculty to their students and their career.
---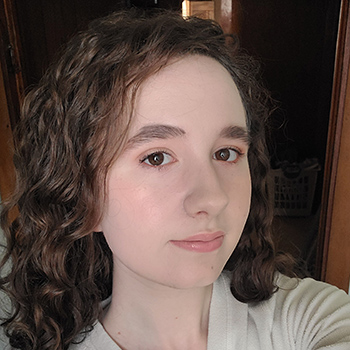 Katelynn Rynski
Admittedly, as a fully online student since my admission to SIU, I was not expecting to feel immersed in its culture and be imbued with the finer arts of its scholarship. However, the History Department at SIU transcended through screens, enabling me to benefit from their tutelage and strengthen my writing, research, and communicative abilities. The program embraces creativity and bolsters resourcefulness with structure. Ironically, studying history – the lessons of the past – at SIU has given me hopeful insights into my future ambitions and career through the opportunities they presented.
---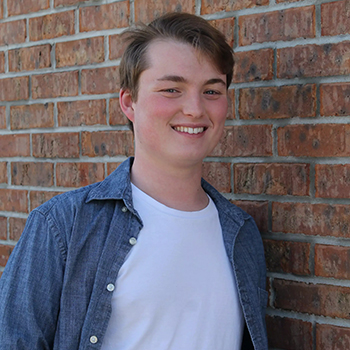 Gabriel White
I have thoroughly enjoyed my time in the History department at SIU. The professors are constantly challenging their students to think about historical topics in new ways and are always pushing us to become the best students we can be. The professors are very personable and take the time to get to know the students both academically and as individuals. My professors have been available to help me, not only during school hours, but at any time I need assistance. The classes are very interesting and have helped me gain a broader perspective on history. Through this program I have become a better writer and have improved my ability to think critically. Overall, I believe that this is a top-notch program.
---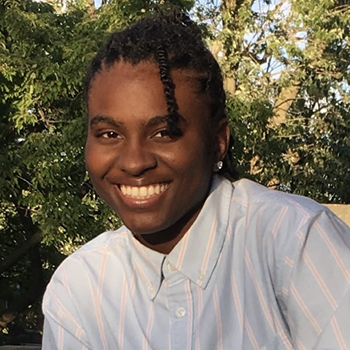 H'Aeneise Coopwood
SIU's graduate history department grounds its students with an understanding of history production that becomes the foundation of their future courses and research. The professors inspire students to think critically about past events and heed history's lessons. The program also encourages its students to explore new fields of academia. Being a teaching assistant has evolved my critical analysis of primary documents, writing style, and public speaking, allowing me to experience the cyclical nature of learning and teaching. I was also guided toward digital humanities and have worked on numerous projects with the Digital Xpressions lab since. The experiential knowledge and digital skills I gained as a history graduate student are invaluable, and I am grateful to have had the opportunity to evolve as a scholar at SIU.
---
Lydia Pensel
Coming from a different university to SIUC to begin my Master's, I was very unsure of my decision. When I met the professors and students of the History Department, I knew that I had made the correct decision. Not only is every professor passionate about their area of expertise, they are also vitally concerned with the welfare and success of each of their students. Those who choose to major in history at SIUC will be rewarded with a wonderful experience of rigorous and fulfilling research and coursework. Wonderful opportunities for professional development like presenting and attending conferences are also highly encouraged and supported. The history program is a bright star of this university and has been so influential that I have chosen to stay here for my PhD. I cannot wait to continue my journey here at SIUC!
---
Emine Turkmen
My long and rewarding academic journey has ended up pursuing a doctoral degree in Historical Studies at SIUC in 2021. In addition to its academic professionalism and experience, one of the lifelong promises of studying History at SIUC is that you can be kind towards your peers and students and be professional at the same time! In my two years of study in the program, I have accumulated deep historical knowledge with the ability to use and critically analyze an extensive number of primary sources and do archival research in Morris Library. I feel lucky to have such faculty members who demonstrate strong dedication to their work and care deeply about their students. They have become my new family!
Being a graduate student and graduate assistant in Historical Studies at SIUC has its privileges as it has provided me a firsthand experience in teaching. Multicultural student profiles and intercultural dialogues with fellow students from around the world as well as the picturesque view of the campus and the town, Carbondale, are two of the greatest sources of my spiritual satisfaction in my challenging academic adventure at SIUC.
---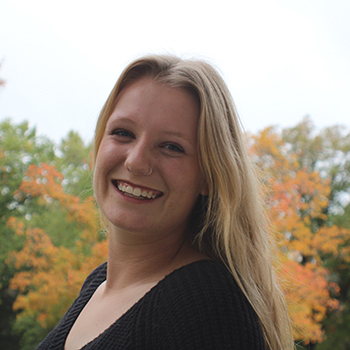 Mikayla Robbers
The History Program at SIU is endlessly helping me create the foundation I need to successfully teach the next generation of students. Meeting such unique perspectives from professors that have devoted decades to what they are passionate about has allowed me to connect so many worldy ideas and pursue an amazing education. After seeing the possibilities offered in this program I've expanded my comfort zone and looked into opportunities I've never thought as attainable for myself, such as study abroad trips or internships. My deep passion for history has been expanded and fostered by people with equal respect, attention and compassion to the world around us.
As a transfer student completing my first full year at SIU, I've already gained so many valuable connections and friends with the same interests and goals as me. The little things like supporting students' struggles with all areas of school, asking for input on how to improve the potential of their courses, giving appropriate attention and care to the real struggles of a college student, and answering questions to help young adults thrive in and out of the classroom are what make SIU unique for me. My time at SIU thus far has allowed me the capabilities to create the best version of myself and feel like I'm not just a face in the crowd, but an individual.